That was the sound of me squeaking by and shooting Expert in SSP at today's IDPA classifier.
120 is the minimum score (smaller number is better score) to make the cut, I shot a 119.99.
What's more amazing is that I shot was is now my best classifier with a gun I had never shot before this morning in 20-30 degrees of weather...I wonder what I can do with the gun in warm weather?
As my P30S is no
longer IDPA complaint
, I wanted a similar gun that I could shoot at a match without question.
I lucked into a P30LS in LEM that had all ready had a
Gray Guns trigger job
and the
Heinie sights
that I prefer. The pistol was received on Wednesday night and with all the Holiday and other activities I didn't get a chance to shoot the pistol until arriving at the range this morning. I got to shoot 20rds on the plate rack and the rest was all on the
classifier
.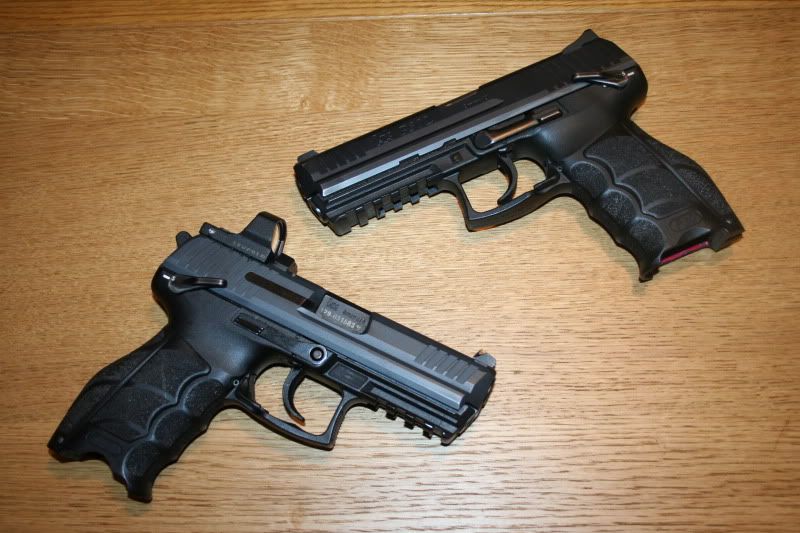 Top: HK P30LS - Light LEM -Bottom HK P30S w/ Leupold Delta Point
For me it was a great end to the 2012 IDPA season, I went in to 2012 wanting to make Expert, but I planned on doing it in the Custom Defense Pistol (CDP) division, never thought in a million years I'd be doing with a P30LS in LEM in SSP.
As stated, this was our last IDPA match for 2012.
Much thanks goes out to those that helped us at BHPC with successful 2012 IDPA Season.
Back to the drawing board for stages to shoot in 2013!!!